About Us
Kedrion SpA ("Kedrion") is an international company that collects and fractionates blood plasma to produce and distribute plasma-derived therapeutic products for use in treating and preventing serious diseases, disorders and conditions such as hemophilia, Primary Immune Deficiency and Rh sensitization which can lead to hemolytic disease of the fetus and newborn.
Kedrion Biopharma Inc. ("Kedrion Biopharma"), the US subsidiary of Kedrion, is headquartered in Fort Lee, New Jersey.
Kedrion Biopharma launched US operations in 2011, but the company's international roots stretch back several decades in the production of blood and plasma-derived products. It places a high value not only on the welfare of those who benefit from its products but also on the people and communities it serves.
Kedrion around the world
Kedrion has a long history of partnering with the Italian National Health System, helping the country move toward self-sufficiency in plasma-derived products. We bring this experience and the dedication to that goal to potential partners around the world. In recent years Kedrion has expanded its operations – not only into the United States through Kedrion Biopharma Inc., but into Hungary as well. It now has a market presence in about 100 countries in Asia, Europe, and North and South America. In addition, it has acquired collection and production capacity as well as the rights to significant products for treating or
preventing hemophilia and Rh sensitization which can lead to hemolytic disease of the newborn.
Kedrion looks forward to continued expansion and the wider sharing of its experience, know-how and technology. We seek to foster self-sufficiency of plasma-derived products in healthcare systems and communities around the world and to bring healthier lives to people suffering from rare disorders.
Vision
Everyone has the right to life, liberty and security of person*
Sometimes, natural, accidental or social causes obstruct the natural right to life, liberty and personal security. Because of the special nature of its products, Kedrion supports people, communities and institutions in reducing or removing those obstacles that prevent people enjoying such rights. Kedrion helps turn the natural rights (life, liberty, security) into the social right to live in the best possible conditions.
For this reason, Kedrion collects and converts, makes active and usable that vital energy that is generated and regenerated, preserved and carried through blood; so that it can be transferred from one human being to the next, and anyone can enjoy one's fundamental rights.
*Universal Declaration of Human Rights, art. 3.
Our mission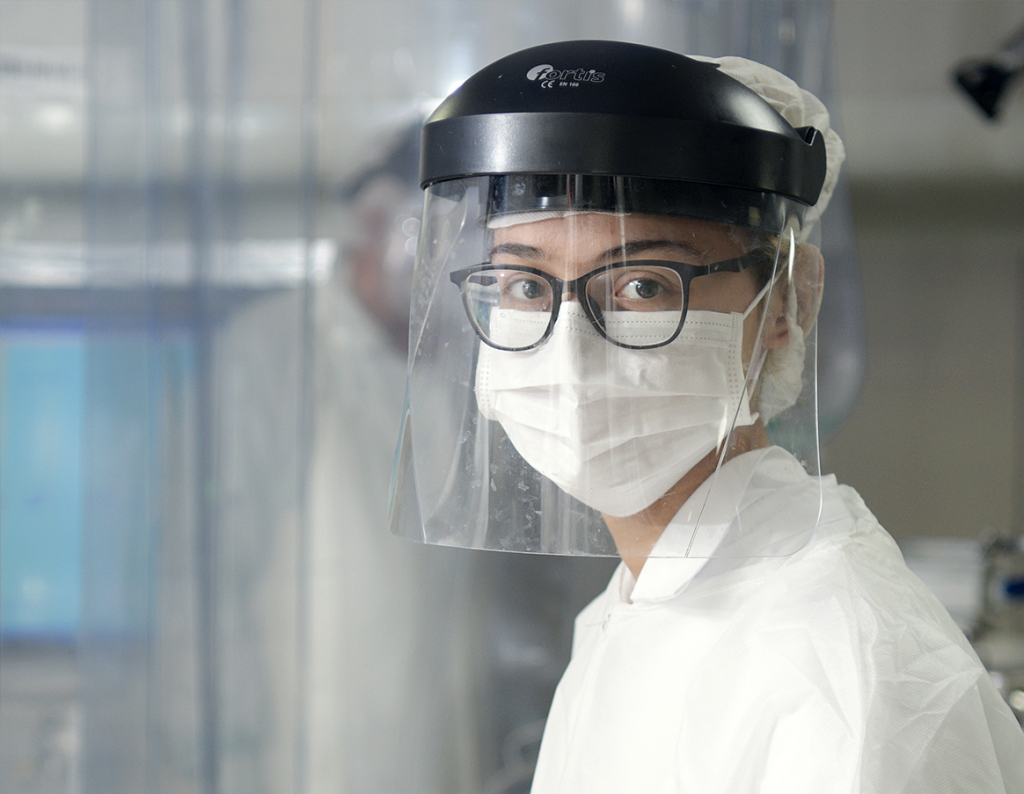 Kedrion produces and distributes human plasma-derived medicinal products used to treat and prevent rare and debilitating diseases and disorders.  Kedrion works to maintain excellent industry standards and aspires to ongoing improvement, in order to retain a leading position in Italy and to increase its share of the international market. It works to strengthen its role as the accredited partner of the medical, scientific and institutional communities.
Kedrion's ambition is to enhance its worldwide role as a strategic partner of the national health systems of those countries which aim at becoming self-sufficient in the availability of plasma-derived products including technology transfer.
Kedrion produces wealth for investors, employees and for the local community, consistently with its own vision and values: responsibility, transparency, confidence in and respect for people.
SOCIAL RESPONSIBILITY
To act as responsible global citizens, respecting all the communities with whom and for whom we work.
TRANSPARENCY
To make accurate and comprehensive information available to all stakeholders.
QUALITY AND SAFETY
To demonstrate care and respect for our clients, our collaborators and our employees by continuous emphasis on the quality and safety of all our products and processes.